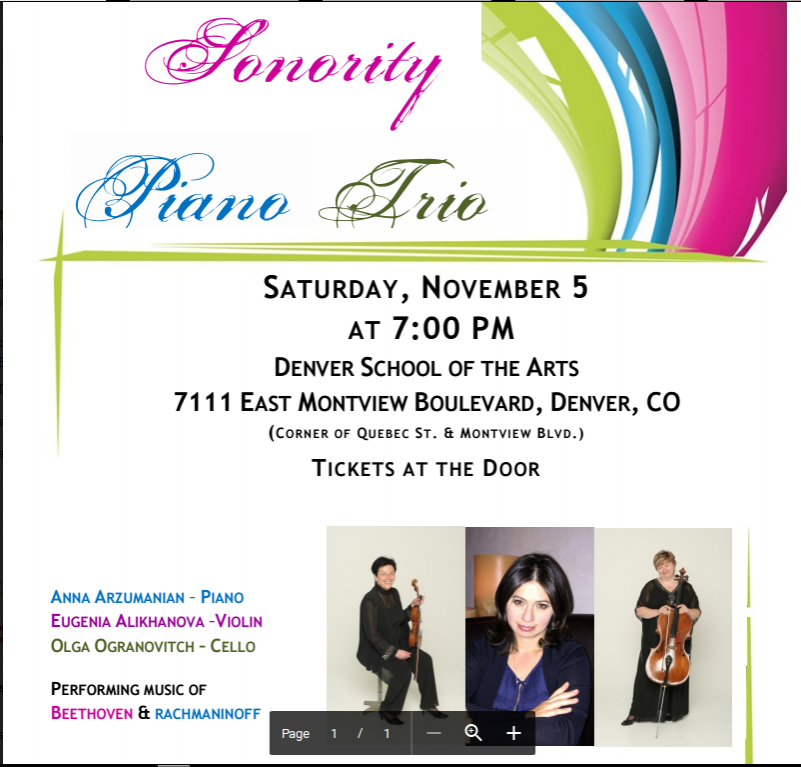 Members of the Moscow Quartet, joined by Anna Arzumanian, are so happy to invite you to attend to the concert of the Sonority Trio:
Anna Arzumanian (piano)
Eugenia Alikhanova (violin)
Olga Ogranovitch (cello)
Tickets at the door: cash or check
Info: 303.766.8925 SonorityTrio@Gmail.com
Program:
Beethoven– Piano Trio in B-flat major, Op.97 "Archduke"
Rachmaninoff – Trio élégiaque No.2 in D minor, Op.9
---
The award-winning Colorado Chamber Players will be performing on the prestigious JAAMM Festival series this year at the Mizel Arts and Culture Center, 11/16/16, 7 p.m.,  and they have generously offered 50 tickets to the DSA community for $10 each.  DSA students, faculty and staff can use the code DSA10 after September 1st,  by calling the Mizel box office at 303-316-6360 or by going online at:  http://maccjcc.org/. Tickets are usually $18/$20, this is a substantial discount for the DSA community.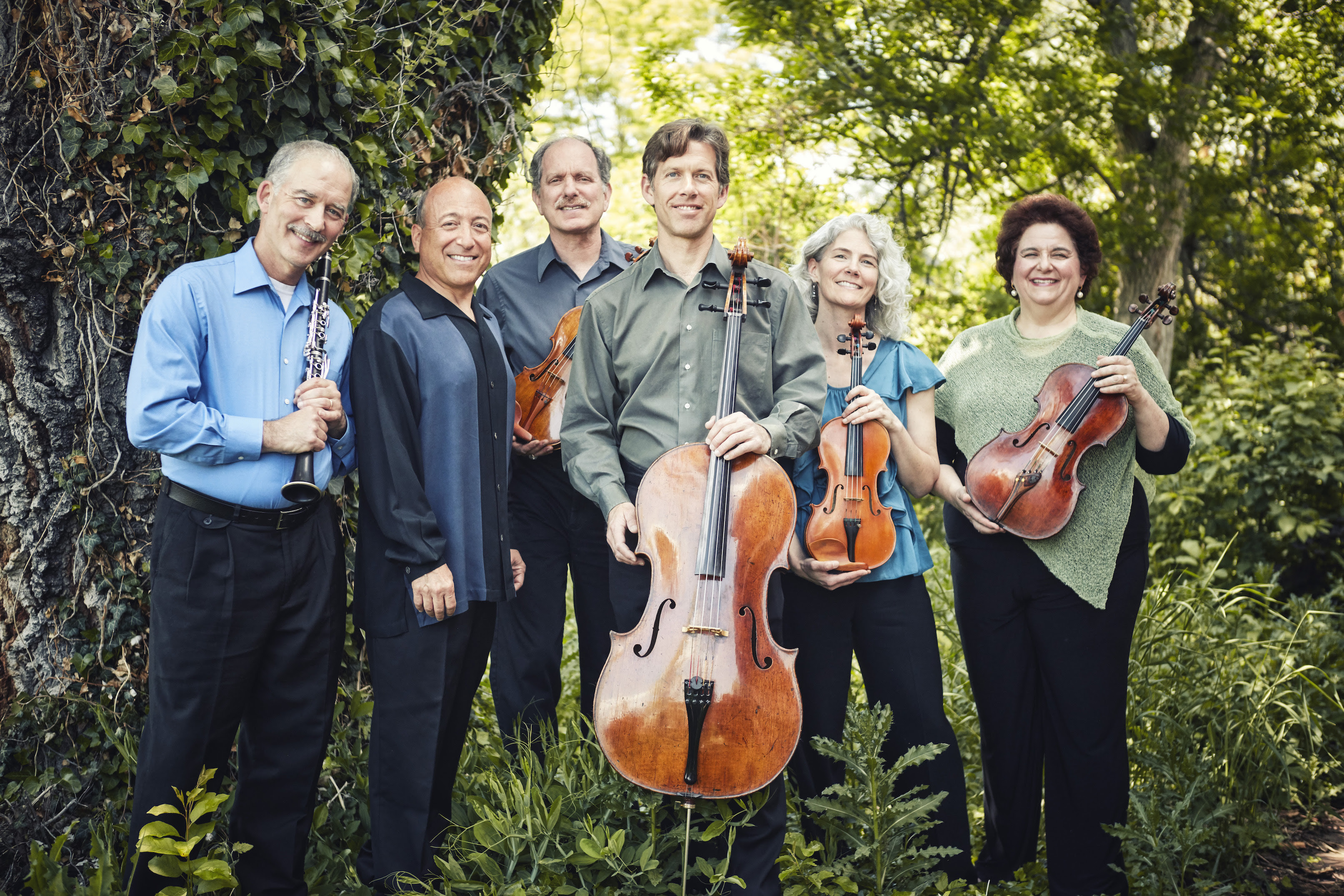 Colorado Chamber Players: 
Jewish Sounds of Soviet Russia 
Elaine Wolf Theatre
$20 Adult, $18 Student/Senior (non-discount price)
$10 limited discounted tickets using code DSA10
Jewish and Yiddish music have always found their way into Russian music. The role of Jewish composers in Russia changed dramatically after the rise of Stalin and after World War II.  While Jewish music was officially banned (or declared non-existent) after World War II, many composers continued to incorporate Jewish themes into their pieces.
Russian composers Dmitri Shostakovich and Sergei Prokofiev and Jewish composers Mieczyslaw Weinberg and Mikhail Gnesin all managed to weave Ashkenazi Jewish folk music into their compositions, in spite of anti-Semitic repression under Stalin's rule.  This evening's program explores specific pieces with Jewish elements by these composers.  Colorado Chamber Players musicians offer spoken program notes.
Program:
Overture on Hebrew Themes, Sergei Prokofiev
Piano Quintet, op. 11, "Requiem", Mikhail Gnesin
Excerpt, Three Pieces for Solo Clarinet, Igor Stravinsky
Intermission
Excerpt from String Quartet no. 4, op. 83, Dmitri Shostakovich
Piano Quintet, op.18, Mieczyslaw Weinberg